Professional Driveway Cleaning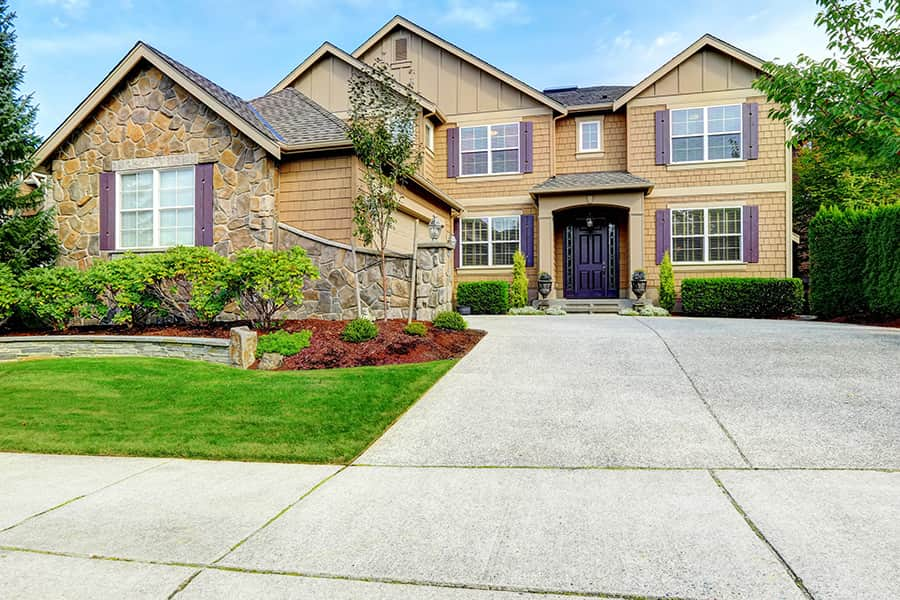 Water Works Exterior Cleaning is more than familiar with taking care of driveway cleaning for customers in Cumming and surrounding areas. Pressure washing for features of your home like driveway cleaning makes a significant difference.
Maintaining a home is about a lot of maintenance, including keeping the exterior clean. The last thing that you need is to have a stunning home tarnished from the outside with issues like stains on your driveway.
Our job is to help you keep your exterior looking its very best so you can maintain safety and curb appeal. Don't neglect your driveway when it comes to using power washing to clean the outside features of your dream home.
Top Benefits of Expert Driveway Cleaning
The reason your driveway is more likely to begin to look bad is that it's constantly exposed to the elements, as well as significant wear and tear. From vehicular traffic to foot traffic, your driveway seems to take a beating all day, every day.
That's where a service like driveway cleaning helps make a difference. Call us now to schedule your service and reap the rewards like:
Enhanced Curb Appeal
Improved Safety
Better Health
Less Permanent Staining
Increased Property Value
Although a service like sidewalk cleaning is critical for areas that get only foot traffic, don't ignore your driveway. You and your family still use this pathway for carrying in groceries or going to retrieve the mail, so make sure it's clean and safe.
A clean driveway also helps lower the risk of contaminants making their way into your house. Mildew, mold, and bacteria are the types of things you don't want to track into your home from the outdoors, so keep your exterior surfaces clean to avoid it.
Get Your Free Estimate Today!
What have you got to lose by having your driveway professionally cleaned? Even if you're still on the fence about it, why not find out more?
When you contact Water Works Exterior Cleaning to schedule your free estimate, you can learn so much about what our driveway cleaning will do for your Cumming area property - so call now. Although the appearance matters are not the only benefit of the service, nor even the most important one.
We're the best team for the job, and we're known for:
Quality Cleaning
Superior Customer Service
Free Estimates
Competitive Pricing
Exceptional Results
The cleaner your home's exterior is, the better off that you'll be. Get in touch with us today, and let's get serious about exterior cleaning for your home.
---
Latest Projects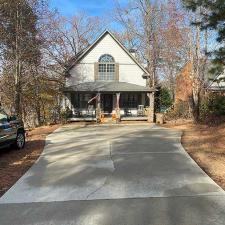 This A-frame house in Gainesville with a very steep roof pitch was only a slight obstacle for guys to get these gutters cleaned! Check out the results from our driveway cleaning as well! Contact W […]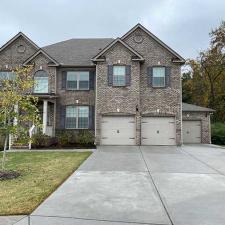 Water Works was called to this Gainesville, GA home to perform a house wash and driveway cleaning. Contact Water Works Exterior Cleaning today for all your pressure washing needs. House Was […]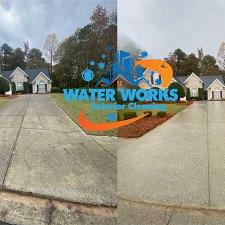 This Suwanee client contacted us for a sidewalk and driveway cleaning that turned out great. No matter what your pressure washing needs, Water Works Exterior Cleaning has you covered. Contac […]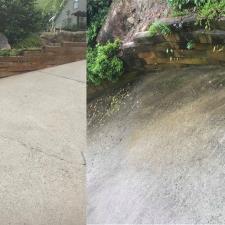 Water Works Exterior Cleaning dirveway cleaning service made a drastic change to this Cumming, GA home's driveway. Water Works Exterior Cleaning has worked tirelessly over the years to become […]