Fence Cleaning Experts Working for You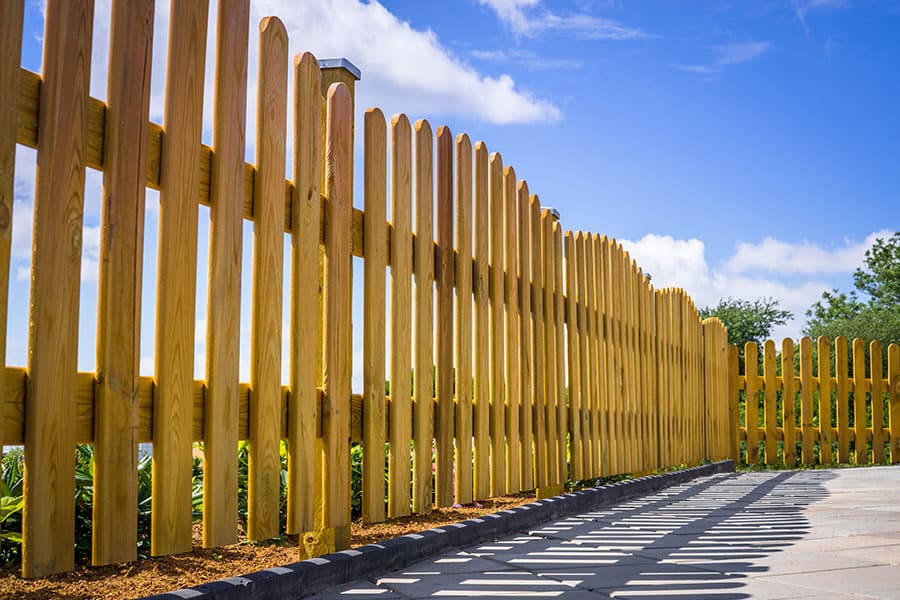 The outside of your Cumming home is what makes the first impression, so are you letting your fence ruin that? Here at Water Works Exterior Cleaning, we understand the value that high-quality fence cleaning has to offer.
We're more than just the preferred local pressure washing team; we're also soft washing experts who deliver superior cleaning services. For some surfaces, the key to good results is using safe but effective cleaning methods.
You can't use the same approach for fence cleaning as you would patio cleaning. Yet, some companies do, and that means they're willing to risk damaging your fence in the process of cleaning it, instead of using a more delicate cleaning method.
Why Soft Washing is the Right Technique for Your Fence Cleaning
Whether your fence was already in place when you bought your home or you've added your fencing since moving in, either way, you want to take care of it. Fence cleaning is an essential step in the care and maintenance that's necessary for the exterior of your home, and we're here to provide that service.
If you've been neglecting your fence and not scheduling regular cleaning, here are some of the advantages that you're missing out on:
Restore the Appearance
Enhance Your Overall Curb Appeal
Increase the Worth of Your Property
Prolong the Lifespan
Avoid Unnecessary Repair Issues
The type of material that your fence is made from has a lot to do with the appropriate cleaning process, and how often you'll need it. The fence type also dictates what kind of problems you could end up facing.
The issues that you may have with a wood fence aren't the same as a wrought iron one, but they both need cleaning. Give Water Works Exterior Cleaning a call when you're ready to schedule your service or free estimate.
Making Your Fence Look as Good as New Again
No matter what type of fence you have, a professional cleaning will help to make it look brand new again. This is important since so many factors can take a toll and make it look aged:
Dirt
Mud
Pollen
Bird Droppings
Algae and Moss
Over time, these substances become harder to wash away with just rain. Contaminants like algae begin to break down the material and threaten the structural integrity - that's where we come into the picture.
We're here to ensure that your home's exterior stays in tip-top shape. Call us now and arrange for the best fence cleaning there is in Cumming and surrounding areas.
---
Latest Projects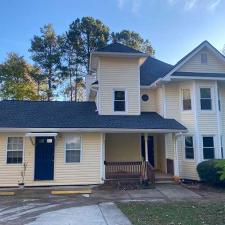 This Cumming, GA client contacted us for house washing and fence cleaning services. The fence cleaning turned out astonishing, and our soft washing process for the house brought it back to its origin […]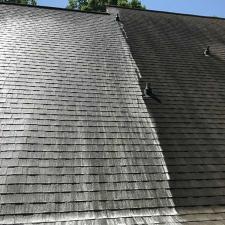 Check out this soft wash roof cleaning we did at this house in Buford, Georgia. You can see in the pictures that there WAS moss growing on and in between the shingles! Contact Water Works Exter […]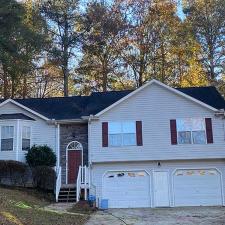 The roof on this home in Canton, Georgia, was covered in moss and algae. The client called us for a roof cleaning service where we apply a low-pressure wash solution to completely eliminate the organ […]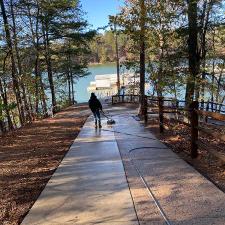 What a great view of the lake at the marina on today's job! We pressure washed all of the sidewalks, washed the bathhouse, and cleaned out the gutters! Contact Water Works Exterior Cleaning tod […]