Professional Deck Cleaning for Your Home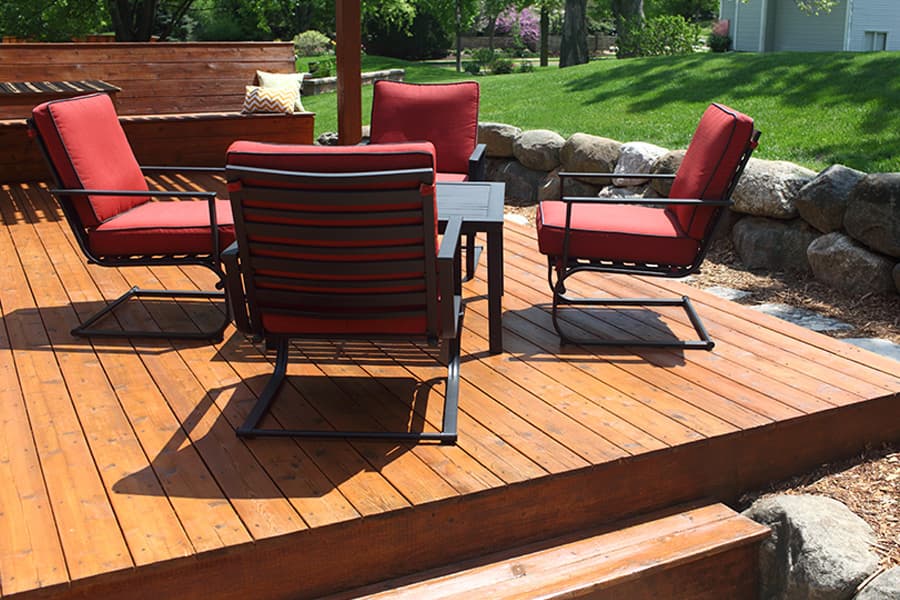 Water Works Exterior Cleaning is proud to be a preferred local resource for deck cleaning in Cumming. While plenty of companies offer pressure washing, what you really need is a soft washing expert.
Not all your exterior surfaces are appropriate for standard power washing services. You need to be able to trust the company you choose to work with to offer good cleaning results.
We use soft washing cleaning so that your exterior surfaces aren't damaged during the process. You can trust us to both protect and beautify with our expert deck cleaning services.
What to Expect From Our Deck Cleaning Services
Do you really want to trust a company that uses the same method for deck cleaning they use for driveway cleaning? You need an industry expert that knows the importance of treating more delicate surfaces with the appropriate cleaning technique.
At Water Works Exterior Cleaning, we want what's best for our customers, and that means doing whatever it takes to provide you with safe but effective exterior cleaning. Soft washing is the best approach to take for cleaning your deck, and here are some of the benefits:
Restore the Condition
Enhance the Curb Appeal
Increase the Property Value
Make the Surface Safe for Foot Traffic
Prepare for Staining or Painting
One of the most common reasons homeowners cite for not using their outdoor living space is neglect. Once the weather and the elements begin to take their toll on your decking, it can ruin more than just the appearance.
Mildew and algae make the surfaces slick and begin to cause problems like rot. It's essential to have a reputable company to work with and schedule regular cleaning for your deck to keep it maintained.
Cleaning and Maintenance for Your Outdoor Living Space
You have two choices as a homeowner when it comes to your decking - use it or not. There are two types of homeowners, and that's those who maintain and use their deck and those who let it rot away.
Your outdoor living space can be a place where you and your family:
Relax and Unwind
Enjoy the Great Outdoors
Make Lasting Memories
Host Parties and Socialize
Use Your Home Beyond the Interior
However, without regular cleaning and care, your deck will begin to get dirty and even rot. Plus, it certainly doesn't hurt that a well-maintained deck adds to the property value of your home.
We're the company to call when you need professional cleaning. Get in touch with us today and schedule professional deck cleaning for your Cumming area home.
---
Latest Projects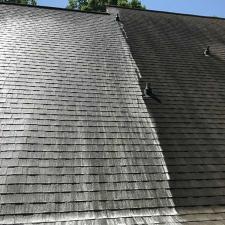 Check out this soft wash roof cleaning we did at this house in Buford, Georgia. You can see in the pictures that there WAS moss growing on and in between the shingles! Contact Water Works Exter […]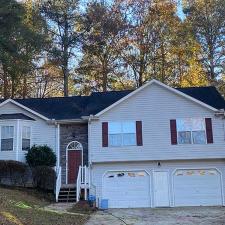 The roof on this home in Canton, Georgia, was covered in moss and algae. The client called us for a roof cleaning service where we apply a low-pressure wash solution to completely eliminate the organ […]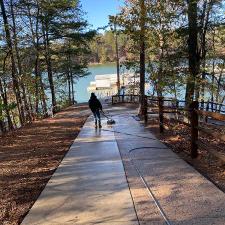 What a great view of the lake at the marina on today's job! We pressure washed all of the sidewalks, washed the bathhouse, and cleaned out the gutters! Contact Water Works Exterior Cleaning tod […]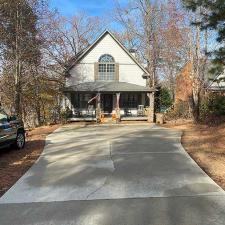 This A-frame house in Gainesville with a very steep roof pitch was only a slight obstacle for guys to get these gutters cleaned! Check out the results from our driveway cleaning as well! Contact W […]