Water Works Exterior Cleaning: Dahlonega's Premier Pressure Washing Company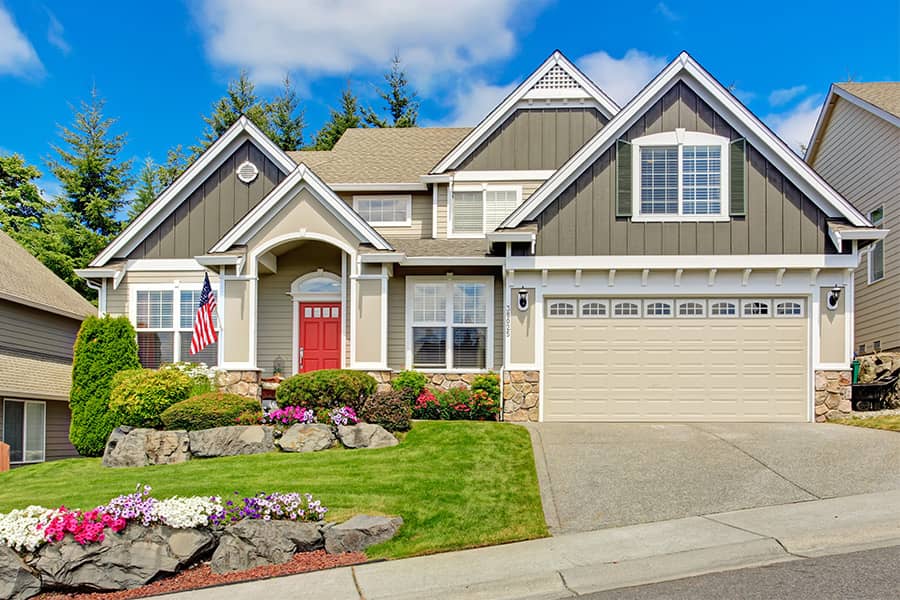 Water Works Exterior Cleaning is the team to trust for all your Dahlonega pressure washing needs. Regular exterior cleaning is a necessary part of home maintenance and improvement.
However, some homeowners make the mistake of thinking that this is the type of work that they can do themselves. Unfortunately, taking care of power washing DIY projects without any training or experience can lead to unwanted consequences.
Using pressure washing equipment is nothing to take lightly, and it can result in personal injury and property damages. Leave the hard work to our team and call us when you're ready for exceptional exterior cleaning for your Dahlonega area property.
Importance of House Washing by Industry Experts
If your to-do checklist for upkeep for your Dahlonega home doesn't already include pressure washing, now would be an excellent time to add it. House washing is integral for the care and maintenance of any home, and here are some of how it helps:
Prime Surfaces for Painting or Staining
Helps Prevent Damages
Restores the Condition
Improves the Appearance
Increases the Value
Rid the outside of your home from substances that can cause severe damage, like mildew, mold, and algae. Let our team at Water Works Exterior Cleaning keep your exterior sparkling clean and free from contaminants that discolor and damage the siding.
We're in the business of keeping our customers happy, and a primary way to accomplish that is by keeping the exterior in tiptop shape. Contact our pros today and schedule an appointment for your free estimate - you'll be glad that you did.
Understanding the Difference Between Pressure Washing Soft Washing
One of the most common questions we get is about our soft washing services. That's primarily because not all power washing companies offer this alternative cleaning solution, so many customers wonder what it's all about.
The truth of the matter is that if a company cleans a variety of exterior surfaces, there's no reason not to offer soft washing as well. It's a gentler approach to cleaning that relies on cleaning solutions, not high-pressure water, to get the job done.
So, that makes soft washing ideal for services like:
House Washing
Roof Cleaning
Fence Cleaning
Stonework
Deck Cleaning
Gutter Brightening
When your job calls for safe but effective cleaning, call in our team to handle the job. We may be pressure washing specialists, but that means knowing when not to use traditional power washing methods too.
Contact us for superior service in Dahlonega for pressure washing.
---
Latest Projects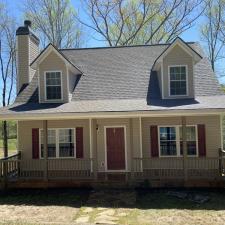 Vinyl house washing of a Dahlonega, GA home. Water Works Exterior Cleaning has worked hard over the years to become a preferred provider in Cumming for professional house washing. You're going to […]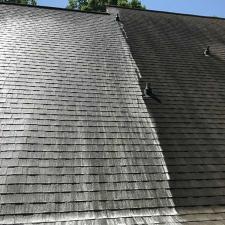 Check out this soft wash roof cleaning we did at this house in Buford, Georgia. You can see in the pictures that there WAS moss growing on and in between the shingles! Contact Water Works Exter […]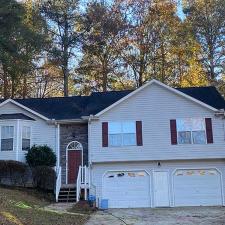 The roof on this home in Canton, Georgia, was covered in moss and algae. The client called us for a roof cleaning service where we apply a low-pressure wash solution to completely eliminate the organ […]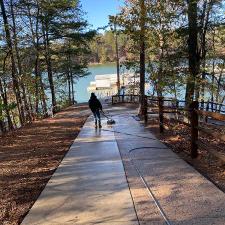 What a great view of the lake at the marina on today's job! We pressure washed all of the sidewalks, washed the bathhouse, and cleaned out the gutters! Contact Water Works Exterior Cleaning tod […]