Improving Your Exterior With Professional House Washing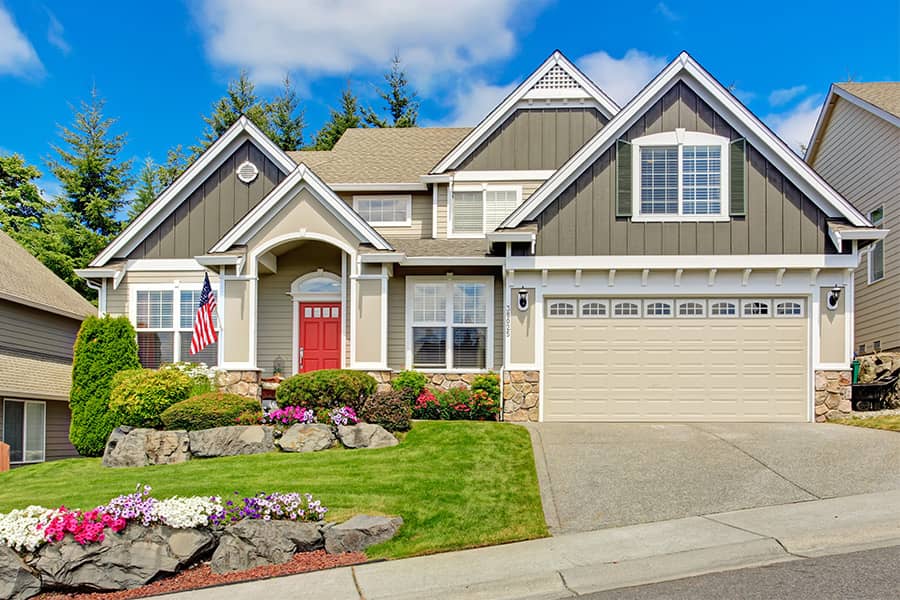 Water Works Exterior Cleaning has worked hard over the years to become a preferred provider in Cumming for professional house washing. You're going to need a reliable resource for pressure washing over the years, and our company is the solution.
We'll always go the extra mile when it comes to taking care of your exterior cleaning services, and that includes using the appropriate technique in order to prevent possible damages in the process. We use soft washing for your home, so you get a safe but effective and efficient level of clean for your home.
Give us a call today and find out with our free estimate service what we can do for you to help you improve your home. Don't hesitate to call so we can get started with your house washing as soon as possible.
Benefits of Regular Professional House Washing
All the pressure washing and soft washing services we offer are essential for your home, and it's about much more than just the appearance. House washing, like roof cleaning and similar services, is about protecting your home as well as beautifying it.
Fail to schedule this service on a regular basis, and you'll quickly learn the hard way what a significant difference it can make. Our exterior cleaning service for your home helps in ways such as:
Prevent Possible Repair Issues
Remove Contaminants and Allergens
Increase the Value
Prepare for Painting or Staining
Get Rid of Graffiti
Another common mistake homeowners make is to buy or rent power washing equipment to try to do the work themselves. Washing your own exterior can lead to personal injury or property damage.
Leave the tricky task to our team of trained, experienced, and well-equipped pros, and you can sit back and reap the benefits. We look forward to helping you take good care of your home's exterior.
Home Improvement Starts With Home Washing
The list of what collects on the outside of your home is lengthy; all those unwanted pollutants can lead to serious problems. Some examples of common contaminants our exterior washing can take care of for you include:
Pollen
Cobwebs
Mold and Mildew
Bird Droppings
Algae
Whether you're cleaning to improve the look, prep for painting, or to eliminate health hazards, it's all beneficial. Many of these can pose a threat to your home's exterior, as well as the health of the individuals inside the home.
Plus, keeping a clean surface enhances the appearance and the value of your home. Contact our pros today and let us provide you with the professional house washing you need for your Cumming property.
---
Latest Projects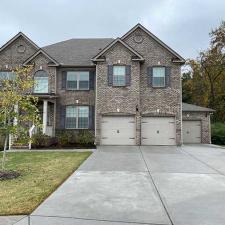 Water Works was called to this Gainesville, GA home to perform a house wash and driveway cleaning. Contact Water Works Exterior Cleaning today for all your pressure washing needs. House Was […]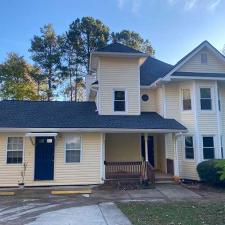 This Cumming, GA client contacted us for house washing and fence cleaning services. The fence cleaning turned out astonishing, and our soft washing process for the house brought it back to its origin […]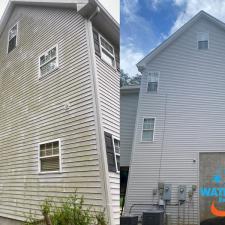 Water Works Exterior Cleaning soft washed the homes in this condominium complex. We are able to wash these tall homes from the ground without the use of ladders. We also used our soft washing methods […]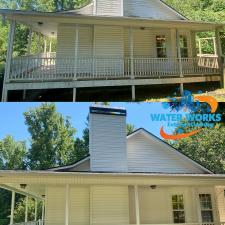 Water Works Exterior Cleaning completed a house wash using our soft washing technique on this Jasper, GA home. The home was covered in mold, mildew, and algae which we were able to easily remove. We […]