The Pressure Washing Company in Alpharetta That You Can Trust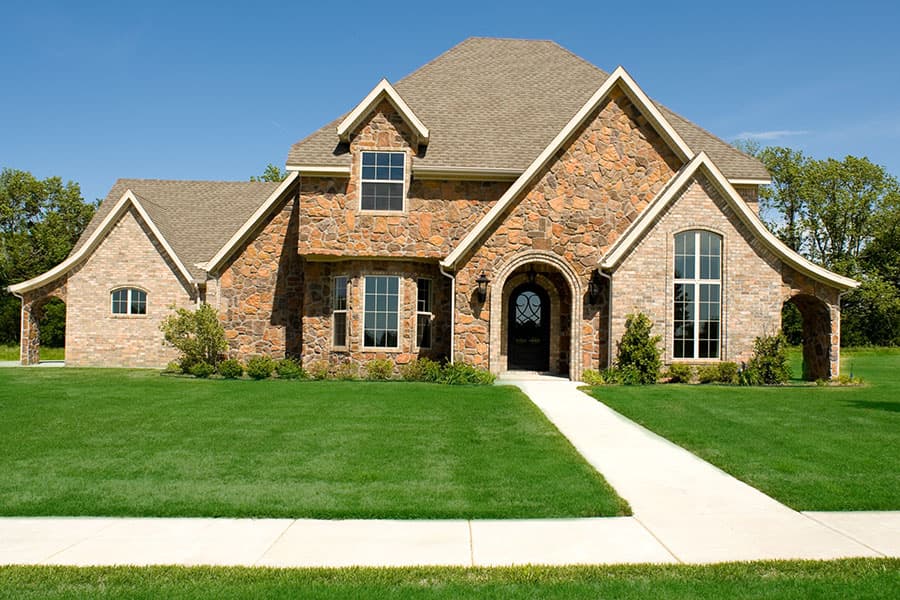 When you need a resource for Alpharetta pressure washing, we want you to think of Water Works Exterior Cleaning. We work hard each day to maintain the impeccable reputation that we have.
Our dedication to customer satisfaction helps us ensure that you get the best possible results. While power washing may seem like a low priority on the to-do task list you have for home maintenance, it's time to revisit that.
Exterior cleaning may help boost your home's curb appeal, but it also offers many other essential benefits. Don't overlook the value of high-quality cleaning for your Alpharetta home because you'll appreciate the benefits.
Professional Service for Sidewalk Cleaning
Whether your sidewalk is used by just your household or is part of your neighborhood, you want to keep it clean for several reasons. Scheduling professional sidewalk cleaning for your Alpharetta property is going to make a significant difference.
Some of the benefits that you can expect:
Remove Slick Substances
Reduce Chances for Falls
Improve the Look
Prevent Repair Needs
Prolong the Lifespan
There are so many substances that can accumulate on your sidewalk, including dirt, grime, mildew, oils, and gum. The longer you wait between cleanings, the worse your walkways will become.
We know you want to keep your family safe, but you have to also be concerned about anyone else who uses your sidewalk. A slip-and-fall incident is tragic and can lead to the hassle of financial liability for any resulting injuries.
Your Local Pressure Washing Team
Aside from being well-recognized for offering superior quality work, we're also known for our diverse selection of services. We're not just another power washing company; we're exterior cleaning specialists, and we offer the following pressure washing services:
Driveway Cleaning
Patio Cleaning
Sidewalk Cleaning
Gutter Cleaning
Graffiti Removal
You'll be amazed at how much better the outside of your home will look once we're finished with the service you request. And if you require a service like graffiti removal, make sure you call right away.
The sooner that we're able to deal with that mess, the better the final results will be. Our job is to restore the overall appearance of your home, but our goal is to do so in a manner that leaves you beyond satisfied with the outcome of the work.
What are you waiting for? All you have to do is make one call to the Water Works Exterior Cleaning team, and you'll have access to the best there is for Alpharetta pressure washing.
---
Latest Projects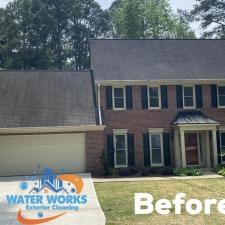 Roof cleaning and gutter brightening. Roof cleaning isn't the type of service to take lightly. If you're serious about taking good care of your Alpharetta, GA home, the roof is one of the most im […]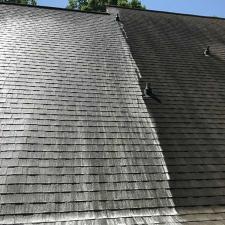 Check out this soft wash roof cleaning we did at this house in Buford, Georgia. You can see in the pictures that there WAS moss growing on and in between the shingles! Contact Water Works Exter […]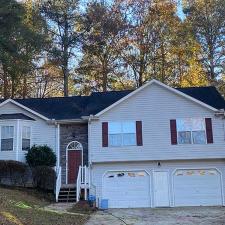 The roof on this home in Canton, Georgia, was covered in moss and algae. The client called us for a roof cleaning service where we apply a low-pressure wash solution to completely eliminate the organ […]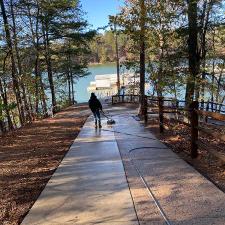 What a great view of the lake at the marina on today's job! We pressure washed all of the sidewalks, washed the bathhouse, and cleaned out the gutters! Contact Water Works Exterior Cleaning tod […]