Water Works Exterior Cleaning: Johns Creek's Premier Pressure Washing Company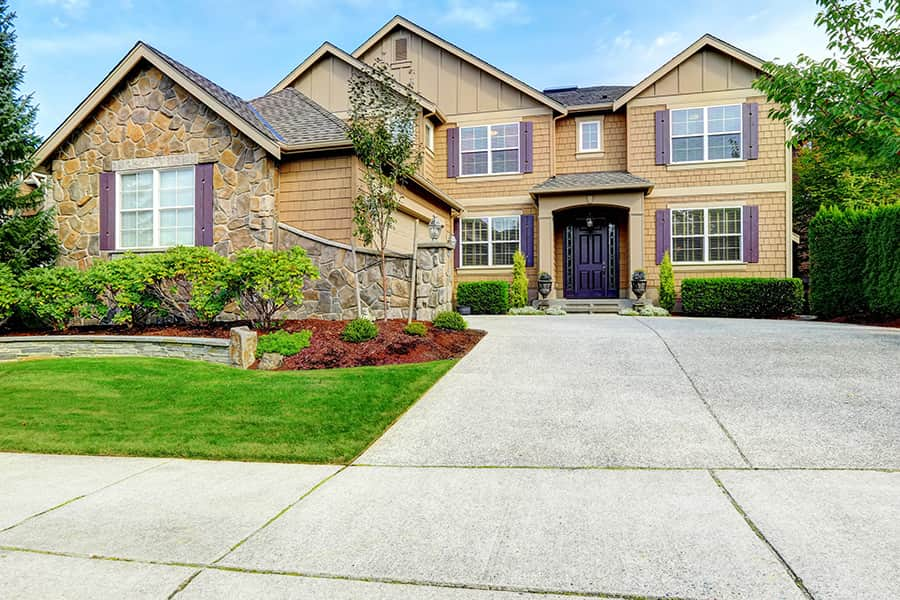 Water Works Exterior Cleaning is the local leader in Johns Creek for pressure washing. We're dedicated to helping each of our customers get the results that they deserve because exterior cleaning is essential for home maintenance.
The work we do is meant to both beautify and protect the outside of your home. From the roof to the siding to the patios and sidewalks - we do it all. You're in good hands when you rely on our company to take care of your power washing.
We also know you have other options in the Johns Creek area for pressure washing, but we work hard to prove we're the best. Call us now and be on your way to getting your free estimate and superior cleaning service.
Will Driveway Cleaning Help Your Home?
There's probably a long list of things you'd like to do for your Johns Creek home, including power washing. So, it may seem challenging to make a task like a driveway cleaning a priority when you've got so many other projects to manage too.
However, once you realize the benefits of professional driveway cleaning for your home, you're more likely to make it a primary focus.
Enhance the Curb Appeal
Increase Your Property Value
Remove Slick and Dangerous Substances
Prevent Permanent Staining
Make Your Home the Focal Point
What you also may not realize is that certain contaminants can attract animals, but are poisonous. Antifreeze smells sweet to dogs, and they'll lap up an entire puddle that's spilled from your car's engine.
Unfortunately, this can have dire consequences, so avoid injuring your own family pet or a neighbor's dog by eliminating and cleaning up antifreeze spills in your driveway. We care about our customers and want to be there to offer the most thorough cleaning for a competitive price.
Other Essential Services We Offer
Some power washing contractors offer quality services, while others offer quantity. By partnering with the pros on our team, you get the best of both worlds.
We're committed to offering both quality and quantity, which is why you have selections to choose from including pressure and soft washing:
Driveway Cleaning
Patio Cleaning
Fence Cleaning
Gutter Cleaning
Gutter Brightening
Sidewalk Cleaning
Graffiti Removal
House Washing
Roof Cleaning
Stonework
Deck Cleaning
Stop feeling the need to choose quality or quantity when we offer both! Get in touch with us right now and schedule service with our Johns Creek pressure washing experts.