Superior Results From Gutter Brightening Services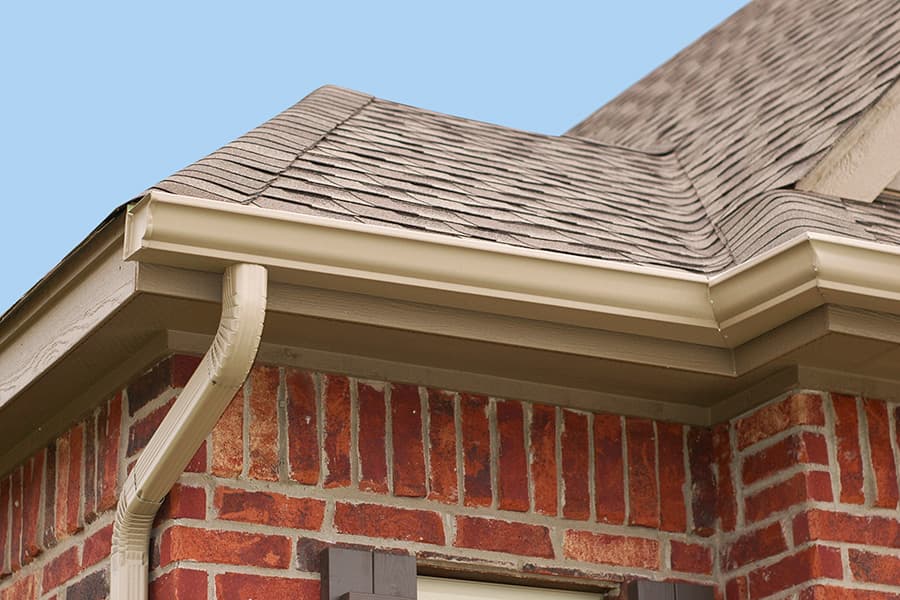 Nothing looks as good as the moment you have your new gutters installed, but Water Works Exterior Cleaning doesn't believe that. The gutter brightening service we offer our customers in Cumming and surrounding communities can make a world of difference.
Once your gutters begin to show signs of age and wear and tear, you'll be tempted to call in a pressure washing team to handle the job. However, what you really need is a company that uses soft washing techniques to get the most out of your gutters and gutter cleaning.
That's where we come into the picture, using gutter brightening methods to enhance the look and restore them to good-as-new condition. Keep your home looking clean and beautiful, and that means including the gutters so that they don't become the unsightly focal point.
Advantages of Gutter Brightening
There are plenty of reasons that your gutters begin to look rundown. From overspill to algae, we want your gutters to stay in immaculate condition, but that's not possible without professional maintenance and care.
However, unlike a service such as sidewalk cleaning, gutter brightening needs a softer touch. That's why Water Works Exterior Cleaning uses soft washing as a method for gutter brightening, even if we use standard pressure washing for gutter cleaning.
Some of the benefits of scheduling this service include:
Better Visual Aesthetics
Prevent Structural Damage
Improved Overall Curb Appeal
Avoid Basement Flooding
Essential Part of Roof Maintenance
Prolonged Lifespan
You won't believe the difference between your gutters before and after you let us brighten them with our professional service. We look forward to providing you with the services you need and the level of quality brightening that you deserve.
Why Trust us For Your Exterior Cleaning and Gutter Brightening
Plenty of companies in the area still rely on traditional power washing measures for everything that they do. It's irresponsible to treat all your exterior cleaning services as if they are the same.
Applying this one-size-fits-all approach to taking care of the outside of your home can have damaging effects. Your gutters may be sturdy, but there's no reason to risk compromising them just to make them look better.
The experts at Water Works Exterior Cleaning, know the difference between cleaning a surface that can handle high water pressure, and treating other surfaces with more gentle care. We don't want you paying for services that will damage your home, and we wouldn't take that kind of risk.
Make the call today and get the gutter brightening you need for your Cumming home.
---
Latest Projects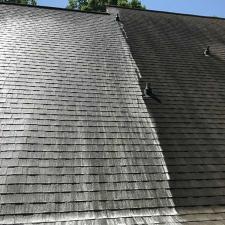 Check out this soft wash roof cleaning we did at this house in Buford, Georgia. You can see in the pictures that there WAS moss growing on and in between the shingles! Contact Water Works Exter […]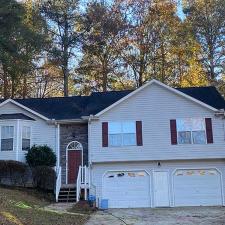 The roof on this home in Canton, Georgia, was covered in moss and algae. The client called us for a roof cleaning service where we apply a low-pressure wash solution to completely eliminate the organ […]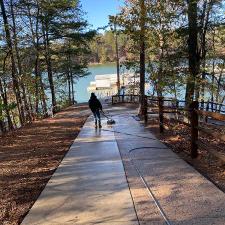 What a great view of the lake at the marina on today's job! We pressure washed all of the sidewalks, washed the bathhouse, and cleaned out the gutters! Contact Water Works Exterior Cleaning tod […]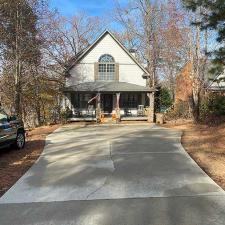 This A-frame house in Gainesville with a very steep roof pitch was only a slight obstacle for guys to get these gutters cleaned! Check out the results from our driveway cleaning as well! Contact W […]