Driveway Cleaning and Gutter Cleaning on McEver Road, Gainesville, GA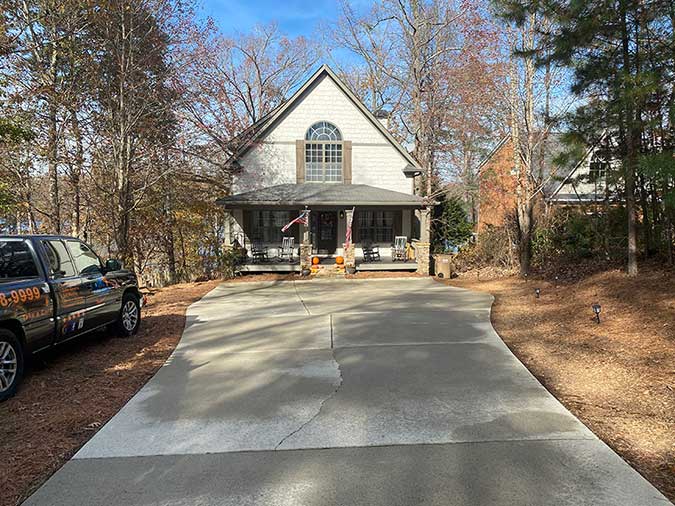 This A-frame house in Gainesville with a very steep roof pitch was only a slight obstacle for guys to get these gutters cleaned! Check out the results from our driveway cleaning as well!
Contact Water Works Exterior Cleaning today for all your pressure washing needs.
Driveway Cleaning
Pressure Washing
Gutter Cleaning
Driveway Cleaning Project Photos