Superior Sidewalk Cleaning Service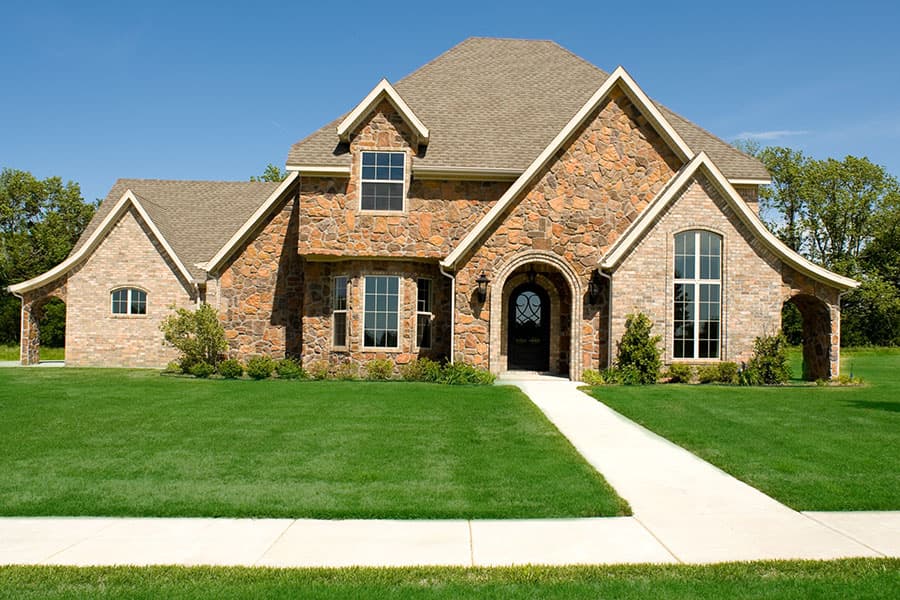 Whether your paved walkway is for your personal use or for others to use as well, it needs to be kept clean. Water Works Exterior Cleaning is the expert resource to trust for sidewalk cleaning from a Cumming area company for pressure washing.
You need a reliable team of experts who are dedicated to getting good results - which is where we come into the picture. We take the time that's necessary to ensure that the work is done without leaving any residue behind.
Each of our customers deserves superior cleaning when it comes to all their power washing needs. Sidewalk cleaning is no exception, and we'll be there to provide you with the prompt and professional results that you deserve.
How Professional Sidewalk Cleaning Benefits Your Home
Whether it's driveway cleaning or professional power washing for your sidewalks, it's vital that you keep surfaces clean where there's going to be foot traffic. Sidewalk cleaning is how you keep people safe who may be using your walkways, including avoiding being held liable.
If you've been procrastinating when it comes to hiring a crew to take care of pressure washing your sidewalks, here are some of the benefits that you're missing out on:
Positive First Impression
Curb Appeal
Property Value
Safety and Security
Remove Potentially Harmful Contaminants
The point is that there are plenty of great reasons to schedule cleaning for your sidewalk, and not a single good reason to skip it. It's always crucial to take good care of surfaces that see foot traffic.
The last thing that you need as a property owner is to worry about you or someone using your sidewalk taking a fall. The superior cleaning work that we do will help to ensure that your exterior surfaces stay clean and sanitized, including walkways.
Avoiding Possible Problems With Slick Surfaces
From your driveway and your patio to your sidewalk, any surface that gets foot traffic needs regular cleaning by a trained professional. It's easy for these exterior features to become tarnished with substances like:
Mold and Mildew
Algae and Moss
Oil and Grease
Garbage Can Sludge
Animal Excrement
When you look at that list, you'll quickly notice these are all substances you don't want staining your walkways for health reasons too. No one wants to track any of these back into the house!
So, start at the source and make sure you're doing all you can to prevent this kind of issue. Call us today and arrange for our Cumming area pros to address your need for professional sidewalk cleaning.
---
Latest Projects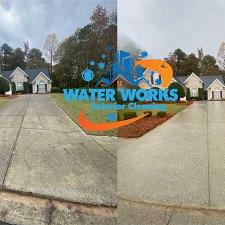 This Suwanee client contacted us for a sidewalk and driveway cleaning that turned out great. No matter what your pressure washing needs, Water Works Exterior Cleaning has you covered. Contac […]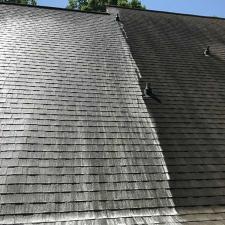 Check out this soft wash roof cleaning we did at this house in Buford, Georgia. You can see in the pictures that there WAS moss growing on and in between the shingles! Contact Water Works Exter […]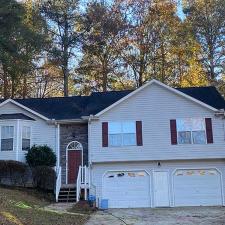 The roof on this home in Canton, Georgia, was covered in moss and algae. The client called us for a roof cleaning service where we apply a low-pressure wash solution to completely eliminate the organ […]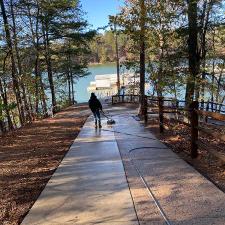 What a great view of the lake at the marina on today's job! We pressure washed all of the sidewalks, washed the bathhouse, and cleaned out the gutters! Contact Water Works Exterior Cleaning tod […]