Exceptional Results for Your Roof Cleaning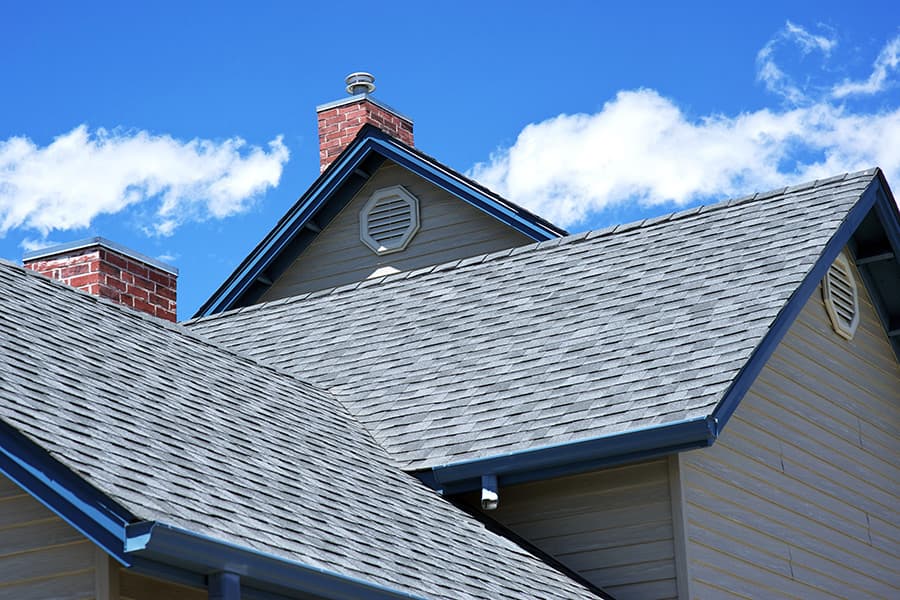 Roof cleaning isn't the type of service to take lightly. If you're serious about taking good care of your Cumming home, the roof is one of the most important places to start.
Even better, working with Water Works Exterior Cleaning is one of the most effective ways to get superior results. We're the go-to team locals trust for all their pressure washing and soft washing services.
The trick to getting high-quality results is making sure you have a surface cleaning pro who uses the right techniques to keep your surfaces free from damages. When it comes to roof cleaning, make sure to call us for a safe but thorough and adequate quality of clean.
Maintaining and Improving Your Rooftop
No matter what type of roof material you have, it's going to need cleaning periodically. In fact, failure to stay current with professional roof cleaning can cause certain types of materials to break down completely, usually as a result of algae intrusion.
So, cleaning your roof isn't just like patio cleaning for the sake of enhancing the appearance. The soft washing we do for roofing helps with:
Eradicating Damaging Algae and Moss
Reducing the Chances of Prompt Regrowth
Keeping Your Warranty Current
Washing Away Bird Droppings
Restoring the Color
Homeowners who make it a point to schedule regular cleaning service find they get better performance and longevity from their roofing system. However, if you end up with a company that still relies on power washing to clean roofing, you could cause more harm than good.
At Water Works Exterior Cleaning, we promise to use equipment and cleaning methods that promote good health. Make sure you're not missing the right time for your roof cleaning; contact us now for your free estimate and to schedule service.
Superior Roof Cleaning Results
There are some things to keep in mind when it comes to taking good care of your roof and professional cleaning:
Gutter cleaning is essential too
Clean roofing is easier to inspect
Clean roofing helps ensure that you get the maximum lifespan
Removing mildew helps prevent odors and rot from developing
A dirty roof causes higher cooling bills
It's easy to forget just how vital a clean roof is to your home, for many reasons. We're here to keep you on track with scheduling regular service and remembering why it's so vital.
Don't take chances when it comes to the most crucial component of your home. Contact us today, and we'll be there in no time to provide you with the roof cleaning you need for your Cumming house.
How Soft Washing Differs From Pressure Washing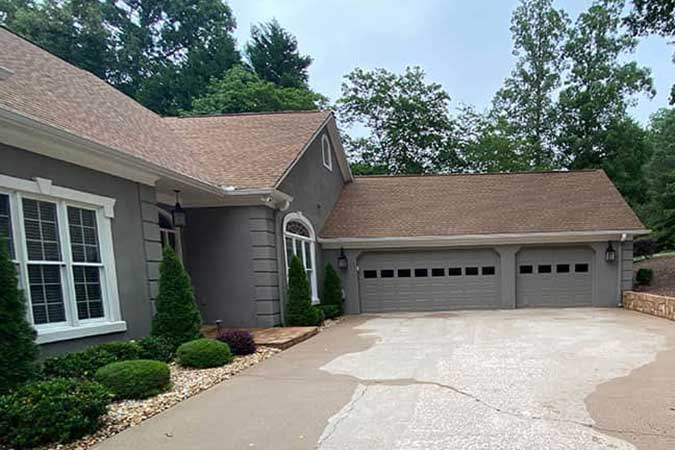 Not all surfaces and materials are created equal, nor should they be treated as one and the same. Cleaning your fragile roofing shingles with the same abrasive cleaning technique you'd use on your concrete patio doesn't make sense.
So, why would you hire a professional and pay them to take this approach? You could end up paying a company to damage your roof while trying to keep it clean, and that's unacceptable.
Soft washing is a cleaning process that relies on cleaning agents more than PSI. That means instead of using a pressure washer to blast away grime; the equipment is used to apply cleaning solutions that break down dirt and living organisms, then rinse it away.
A special tip is used for the nozzle to widen the spray, which automatically reduces the point of pressure. The PSI, or pressure per square inch, is less than 500, and all of this works together to clean your roof without damaging it in the process.
Benefits Of Soft Washing For Rooftops
The primary advantage of opting for soft washing over traditional power washing for roof cleaning is reducing the chances of damaging your roof. There's no reason to accept collateral damage as part of a roof washing job. Some other benefits include:
Effective cleaning procedure gets into nooks
Kills organisms at a molecular level
Destroying at this level reduces the likelihood of regrowth
Prevents water intrusion which leads to mildew and mold
Eliminate the chances of leaving spray marks
The process of soft washing is also Eco-friendly, so you can feel good about scheduling this cleaning service for your home. The cleaning solutions won't harm your plants or pose a threat to your children or pets.
Understanding The Process
When you schedule service to have your entire house washed, the job is carried out in two stages. First, pressure washing is conducted to clean all of the hard surfaces. Next, the nozzle and cleaning solutions are implemented to take care of soft washing for the roof and other parts of the exterior that need less PSI.
You should schedule your service ahead so that you don't forget. Roof cleaning should be done at least once a year, but you can arrange to have it done more frequently if conditions call for it. Cleaning is an essential part of roof maintenance. Keeping your rooftop clean will help reduce repair needs and maximize longevity.
Consistently cleaning your roof also prevents the development of mildew, mold, bacteria, and lichen. You'll also lower the risk of attracting pests like roaches, mosquitoes, and rodents like mice.
---
Latest Projects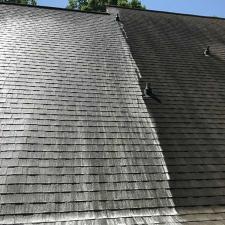 Check out this soft wash roof cleaning we did at this house in Buford, Georgia. You can see in the pictures that there WAS moss growing on and in between the shingles! Contact Water Works Exter […]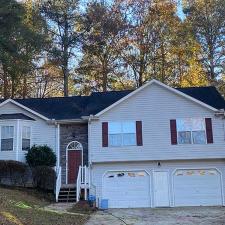 The roof on this home in Canton, Georgia, was covered in moss and algae. The client called us for a roof cleaning service where we apply a low-pressure wash solution to completely eliminate the organ […]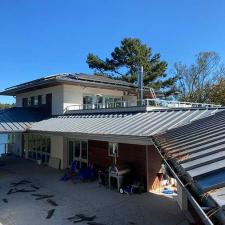 This metal roof cleaned up well after the guys at Water Works Exterior Cleaning were finished up! We provide pressure washing services in Cumming, GA, and the surrounding areas! Roof Cleanin […]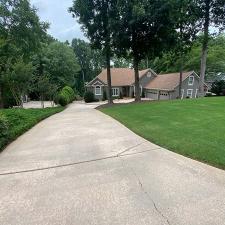 Water Works Exterior Cleaning performed a low pressure roof cleaning and soft wash and driveway cleaning at this home in Cumming, GA. Roof Cleaning Soft Washing Driveway Cleaning Cumming, […]