Sanitizing Your Home Starts From the Outside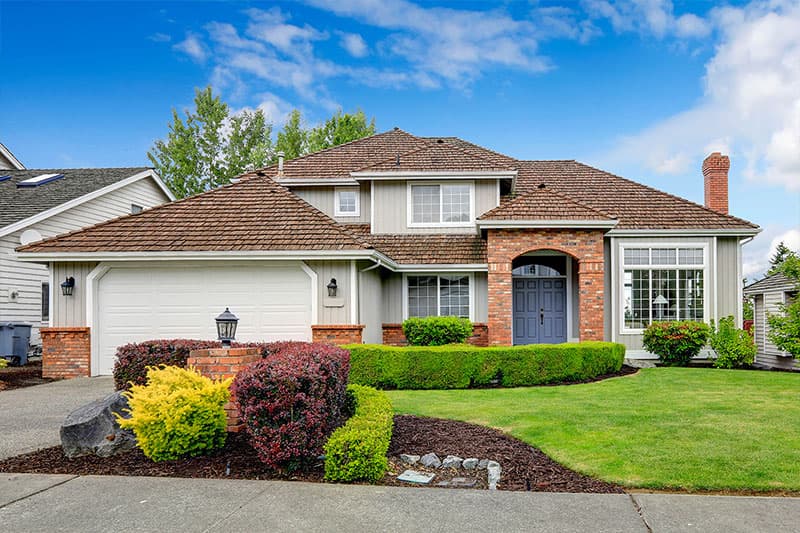 In light of recent global health concerns, it's become evident that homeowners are more concerned with keeping a clean house. Now more than ever, cleaning, disinfecting, and sanitizing are essential for families.
While keeping a home tidy on the inside certainly helps, we can't overlook the importance of using techniques like pressure washing to clean the outside. A home that's clean from contaminants and pollutants really starts from the outside.
This is especially true when it comes to keeping out irritants and allergens that can trigger health issues like asthma. If you truly want to take good care of your home, it's time to learn more about what professional house washing can do for you.
Why the Need to Focus Outside
What you're not seeing can hurt you. This is true of the inside and the outside of your home.
Yet, more than likely you can see proof of what needs to be cleaned on your home's exterior, you've just started to become oblivious to it. The discoloration building upon the siding on your home can contain contaminants you don't want to bring inside such as:
Pollen
Bacteria
Fungus
Germs
Dirt and Dust
You can end up tracking in outdoor contaminants easily from areas like doorways and patios on your shoes, clothing, and even hair or skin. However, keeping the exterior cleaned and sanitized with pressure washing and soft washing methods can make a world of difference.
Soft washing for the exterior of your home is especially effective because the process utilizes cleaning agents and not just water.
Getting Proactive About Preventative Care
Why deal with health issues and a dirty home when you can focus on prevention instead? The smart approach to take, as a homeowner, is to find a reputable power washing company to work with so you can schedule regular exterior cleaning sessions.
However, it's also critical that you work with a professional who offers soft washing as well as pressure washing. Not all your exterior surfaces are created equal, and they can become damaged when using standard power washing techniques.
Keep in mind that you'll need to request services based on the area of the home that you need to be cleaned - house washing doesn't always cover all the surfaces you need to be taken care of.
Contact the experts at Water Works Exterior Cleaning for services such as:
Roof Cleaning
Gutter Cleaning
Patio Cleaning
Deck Cleaning
Sidewalk Cleaning
Take good care of your home so you can take good care of your family. Call our experts today and schedule pressure washing for your home in Cumming and surrounding areas.